On September 13, AirMobility took part at the "Flying Car Technology 2023" exhibition at the Tokyo Big Sight.
"Flying Car Technology" is a specialized exhibition for flying cars in which we participated as an executive committee member.
At the exhibition on September 14, our President and CEO Asai took part in a seminar to present the topic "Air Mobility's flying car business". The presentation was watched by nearly 100 visitors, Mr Asai gave an in-depth lecture on the possibilities and challenges of the flying car market and the businesses we are working on.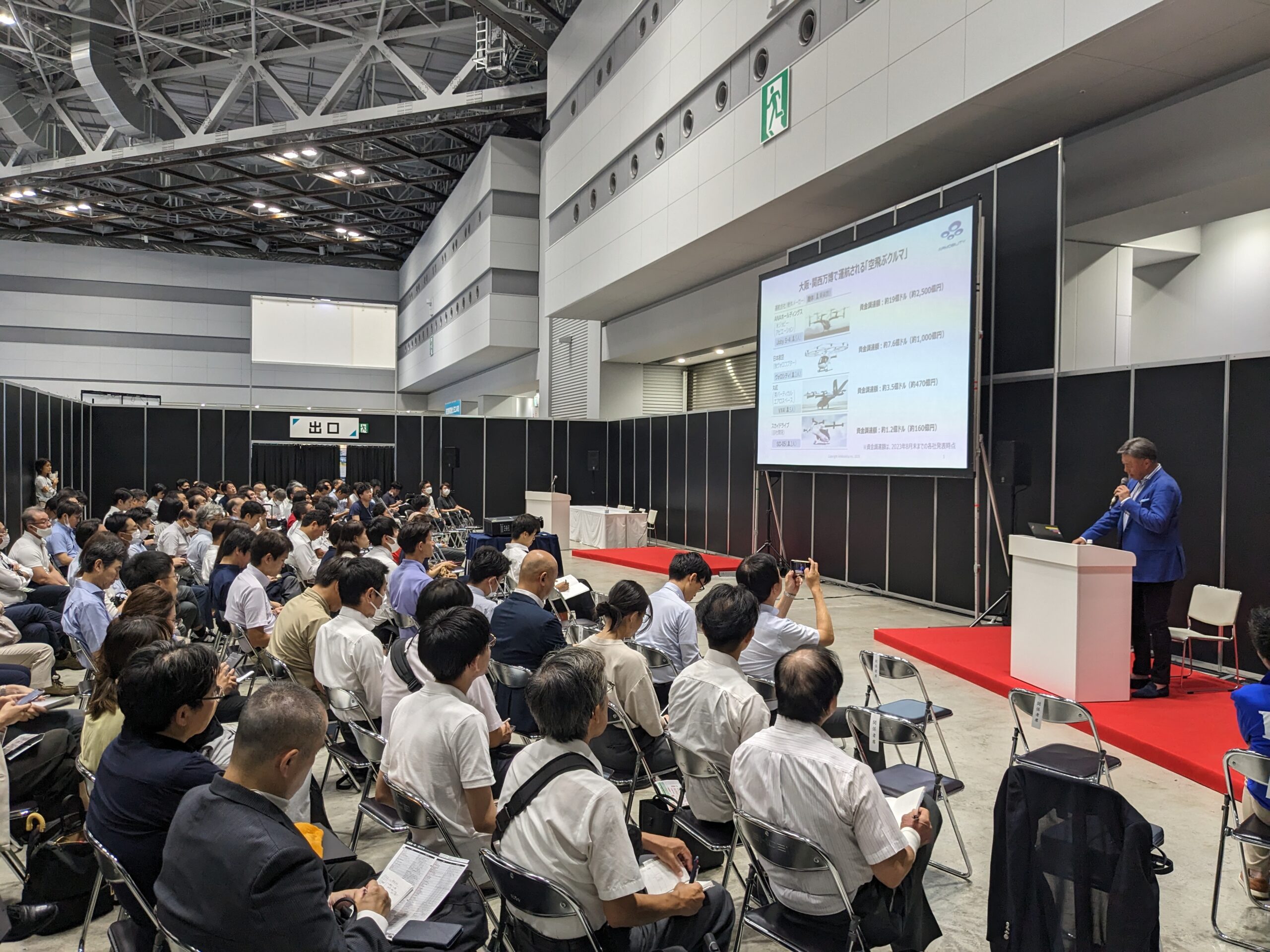 【For inquiries regarding this matter】