ATC OSAKA MIRAI EXPO was held at Osaka Nanko ATC from April 13 to 16, 2023.
The Expo theme introduced our future society with SDGs (Sustainable Development Goals) and advanced technologies. AirMobility set our booth in the Business Day.
On the 13 and 14, Business Days encouraged business meetings and seminars of advanced technologies and eco-systems for social implementation, and on the 15 and 16, Public Days put on staged events, an art area and workshops for general visitors to enjoy.
In the booth, AirMobility introduced its new e-commerce site "AeroMall" (aeromall.jp) which opened on March 13, 2023, to connect eVTOL manufacturers and parts manufacturers. AirMobility also presented its navigation system "AirNavi" and intelligent takeoff and landing site system, which was previously demonstrated in Mie Prefecture on February 6, 2023.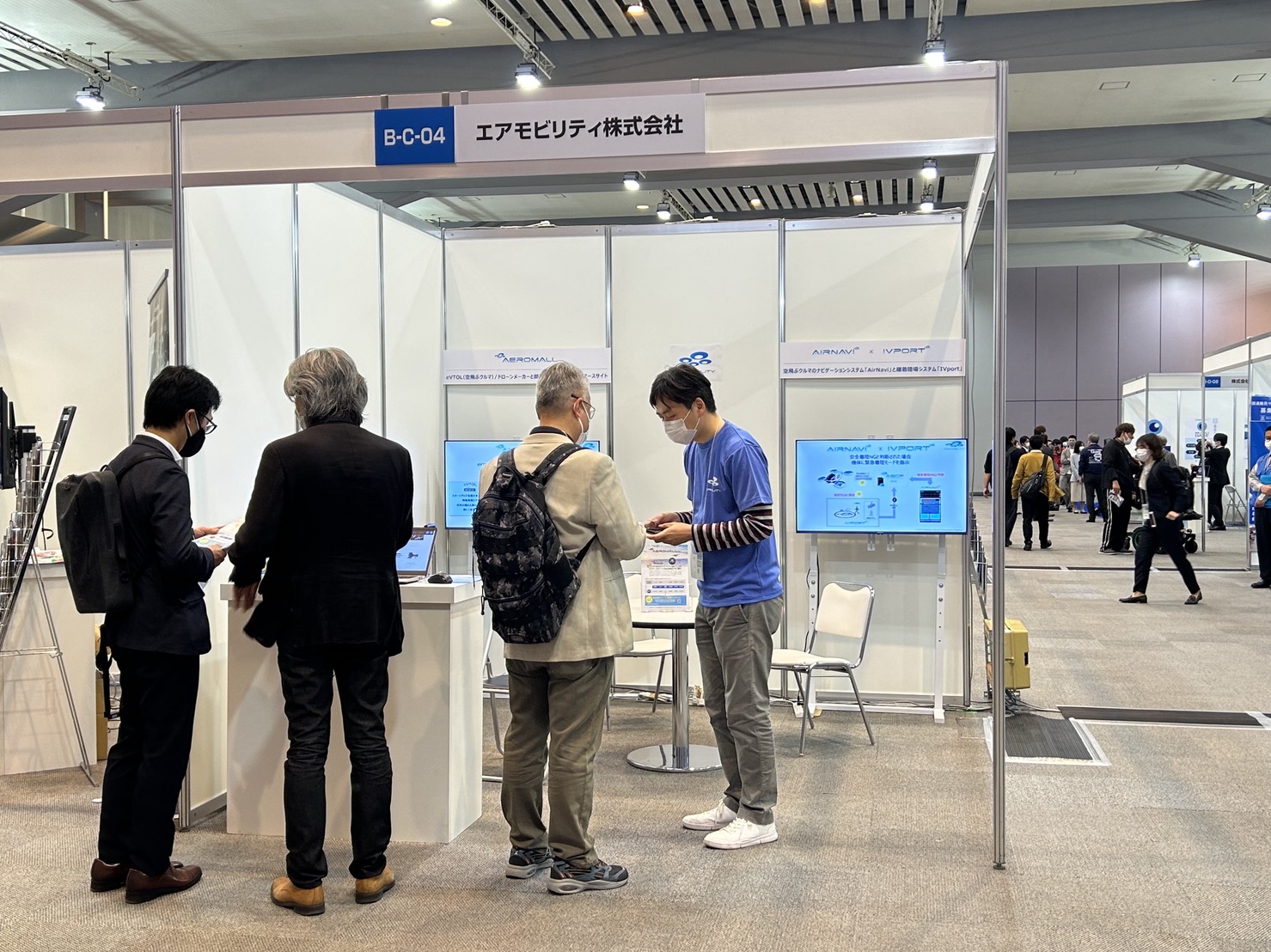 【For inquiries regarding this matter】