AirMobility Inc. Business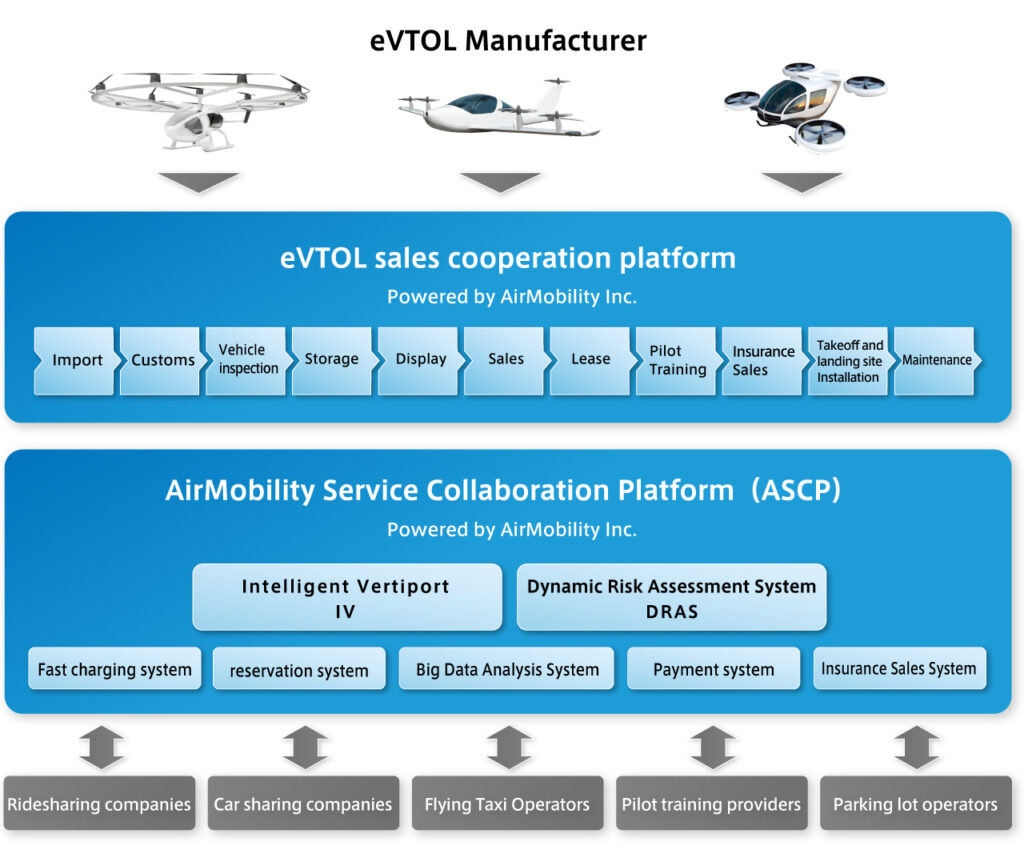 AirMobility Service Collaboration Platform Business
ASCP
Development and operations of a certifed navigation system for eVTOL, includes functions for flight planning and optimsation with contingencies.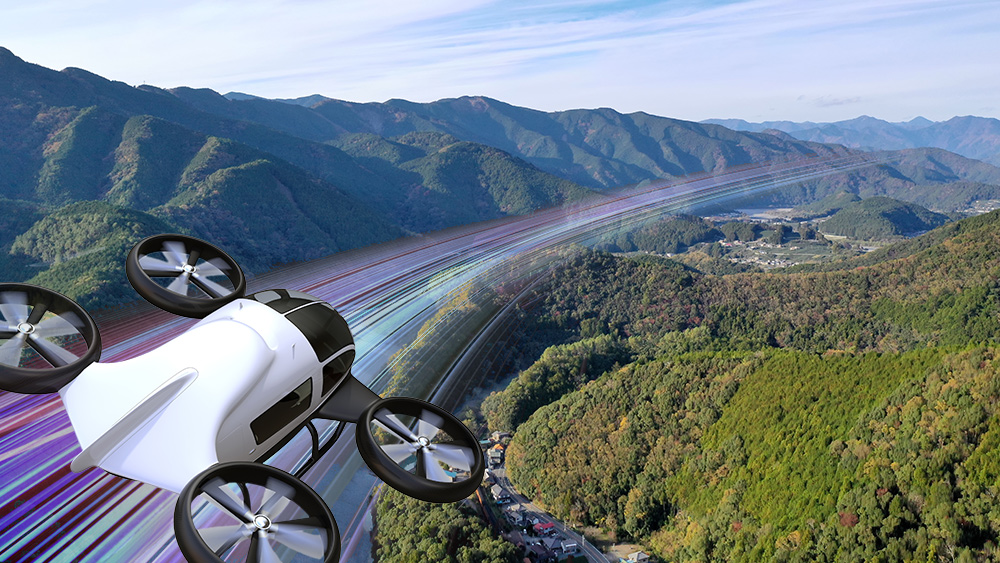 Dynamic Risk Assessment System Business
DRAS
Risk analysis of flight route, with per flight insurance coverage generated from insurers. This system will allow passengers to purchase risk-based insurance on the spot.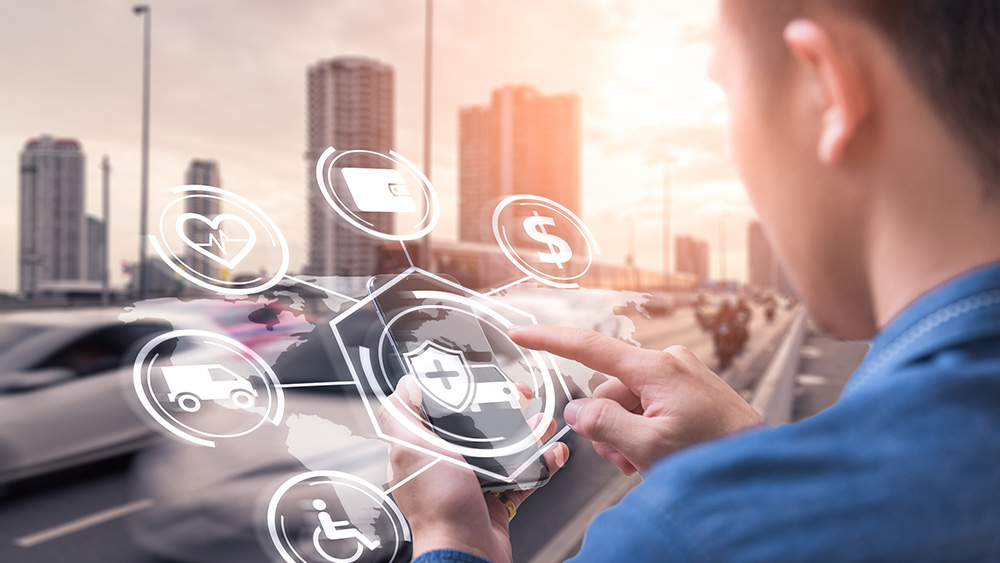 Intelligent Vertiport Business
IV
We will develop and operate a system to support a safe guidance of eVTOL to the "Vertiport" take-off and landing site by combining AI and special codes.