AirMobility Inc (Shinjuku-ku, Tokyo, CEO: Hisashi Asai) is developing the underlying infrastructure to support urban and regional sustainable air mobility operations. "AirNavi" has been selected to conduct experiments for route planning and navigation services using a drone as part of the first stage of the "cre-mie-tive" demonstration project.
This demonstration aims to provide rich route planning, navigation features for the next-generation air mobility platforms such as Beyond Visual Line of Sight (BVLOS) Drones and electrical Take Off and
Landing Aircraft (eVTOL). The goal is to provide real life flight data as part of the development of the "AirNavi" air navigation system and to verify its effectiveness using drones in Mie Prefecture.
■ Air Navigation System "AirNavi" (image)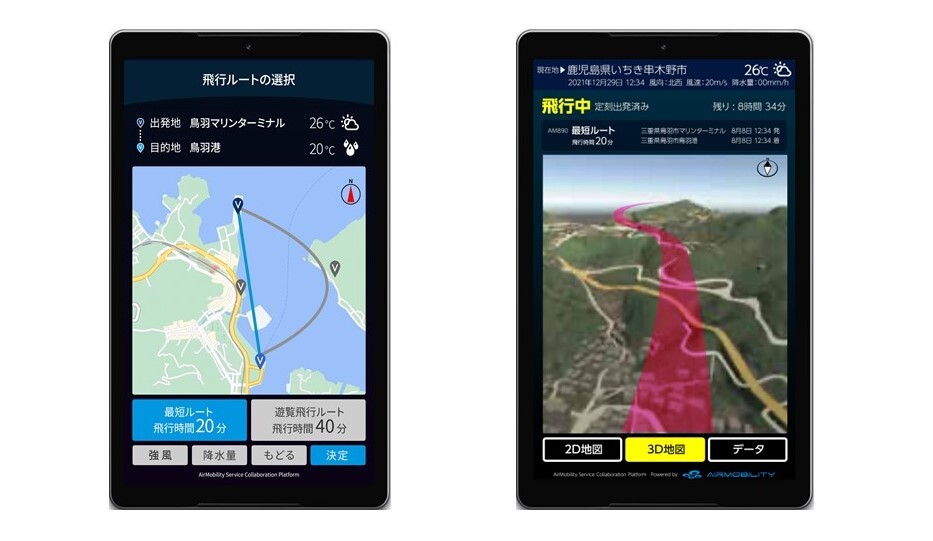 Background and Objective
On November 4, 2020, Mie Prefecture, AirMobility Inc. and Tokio Marine & Nichido Fire Insurance Co., Ltd concluded a comprehensive agreement to collaborate in the demonstration and practical use of novel personal Airmobility vehicles in Mie Prefecture. Upon successful completion of these tests, manned demonstration flights are planned to be conducted in Mie prefecture from 2022 onward.
Outline of the system for this demonstration experiment
AirMobility Service Collaboration Platform (ASCP) is an infrastructure platform for the safe operation of eVTOL and "AirNavi" is one of the main functions of ASCP.
■ ASCP image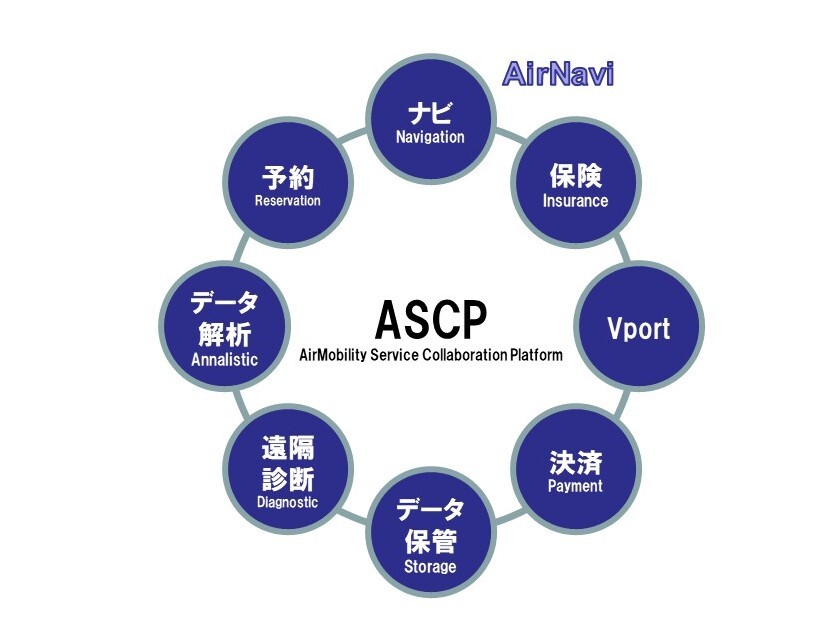 "AirNavi" allows users to enter a destination, and then calculates an optimal flight route on the ASCP, taking into account various conditions such as weather data and information of the eVTOL vertiport (take-off and landing site). After the route has been set, the risks associated with that route are graded, and the user can check the contents of the insurance arranged for that flight. and as necessary purchase the most appropriate insurance on the spot by cashless payment. With the aim of supporting safe flight operations.
In this demonstration project, each participating company will provide data linkage such as weather information, map data, vertiport information, and risk assessment information, as well as various devices, to jointly verify the usefulness of "AirNavi".
■ "AirNavi" a navigation system for the sky, setting a route to flight (image)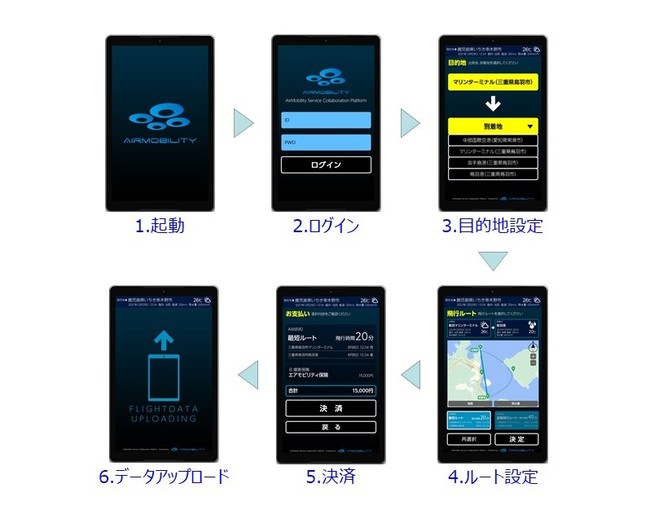 ■ Companies participating in this demonstration project (in no particular order)
・Mie Prefecture
・Tokio Marine & Nichido Fire Insurance Co., Ltd.
・Dynamic Map Platform Co., Ltd.
・Weathernews Inc.
・ZENRIN Co., LTD.
・MITSUBISHI ELECTRIC Corporation.
・KDDI CORPORATION
・CHODAI CO.,LTD
・Eames Robotics Co.,Ltd.
・Magellan Systems Japan, Inc.
【Related sites】
cre'mie'tive demonstration Support Project 
URL:https://cre-mie-tive.jp/oi-details/index
Mie Prefecture Press Release 
URL:https://www.pref.mie.lg.jp/TOPICS/m0345400011.htm
【Company Profile】
Company name: AirMobility Inc. 
Representative: Hisashi Asai, President and CEO 
Address: ACN Yotsuya 3-chome Building 2F, 7-40 Funamachi, Shinjuku-ku, Tokyo 160-0006 Japan
URL: https://www.airmobility.co.jp/
【For inquiries regarding this matter】
Contact person: Motoi 
Tel: 03-6273-1288
Email: info@airmobility.co.jp